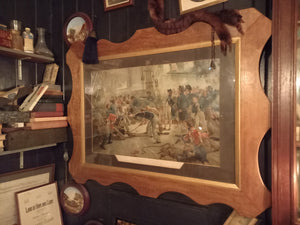 Highlighted Antiques For Sale
---
Here we put forth a selection of our more premium antiques, for sale within the bar. For all intents and purposes, our favourite pieces.
If you wish to secure the item before it sells in our shop, prepurchase on here is entirely necessary. One the transaction is complete, the item will be taken from our shop floor and placed in our secure storeroom. Post-payment, collection is to be made at your leisure from our brick and mortar premises, with no rush on arrival.
Happy perusing, Citizen.